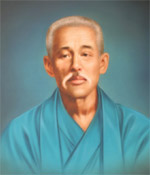 Event organized by:
International Okinawan Goju-ryu Karate-do Federation - IOGKF Ukraine

Odessa Regional Organization "Sport Club "Fudosin"
The tournament is aimed at promoting healthy lifestyles and the promotion of martial arts to children and young people.
For martial arts, which represents and promotes our "Open Championship", spiritual development is as important as physical and improvement. That martial arts are a harmonious synthesis of spiritual and physical principles. This is a way of acquiring power through wisdom, through the introduction to the national traditions.
Carriers of martial arts can serve as an example of strength, agility, physical fitness, on the one hand, and the nobility, justice, and spiritual strength, on the other side. Indeed, before the defeat of the enemy, you must defeat itself, and this inescapable truth is common to all who have devoted themselves to the study of martial arts.
The tournament was attended by students and youth of Odessa and other Ukrainian regions.
Directions: Odessa, Kiev district, neighborhood "University", College Odessa oil and gas industry, st. Levitan 46A.
Participation:
one type of competition - 100 UAH

for each addi

tional type - UAH 50

team kata - 240 UAH

for the team.
Accommodation:
Odessa, a children's recreation center "Dream". 4-bed rooms, bath on the floor, price: 45 UAH (for 1 bed). Address: Str. Kovalevsky's Dacha, 120. Travel by bus number 127.
Attention! Prior to March 8 report the participation, to book places.
Phone: + 38 (050) 702-48-66.
Source: www.fudosin.com.ua